How do I upgrade or downgrade a hosting account?
It may be that one of your customers wants a larger or smaller hosting package. You can easily control that via WHM by upgrading or downgrading your client's hosting account.
Steps
Step 1. Log in to WHM.
Step 2. In the left menu, under the 'Account Information' category, click on 'List Accounts'.
Step 3. Click the plus sign on the left side of the domain. If you have many hosting accounts, you can use the search function at the top of the page.
Step 4. Click 'Change Plan' under 'Actions'.
Step 5. Under 'Available Packages', select the desired package. If you no longer know the specifications of the selected package, move the mouse over the magnifying glass.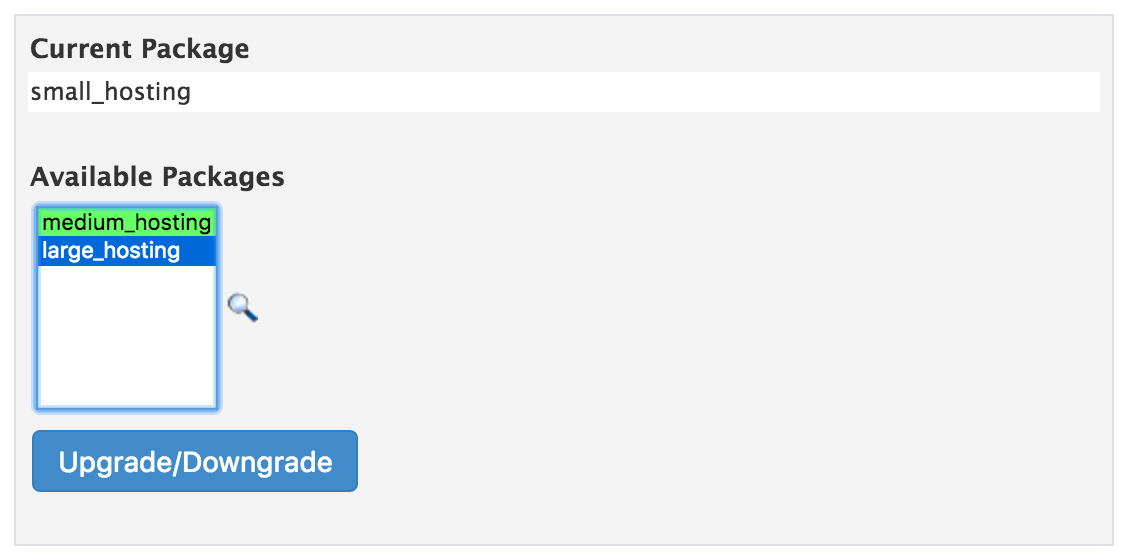 Step 6. Click 'Upgrade/Downgrade' to change the hosting account.
This knowledgebase article was last updated on: 23 October 2017