How do I set directory privacy?
To protect a folder in your hosting package, you have to set up Directory Privacy. This will determine who has access to which folder.
Steps
Step 1. Log in to cPanel.
Step 2. Under the 'Files' category, click 'Directory privacy'.
Step 3. You will see an overview of all the folders in your home directory. Click the icon to the left of a folder to open the folder and click on the name to select a folder.
Example: You have a folder called 'protected_map' in the 'public_html' folder. To protect this folder, click the icon to the left of 'public_html' and then the name of the 'protected_folder' folder.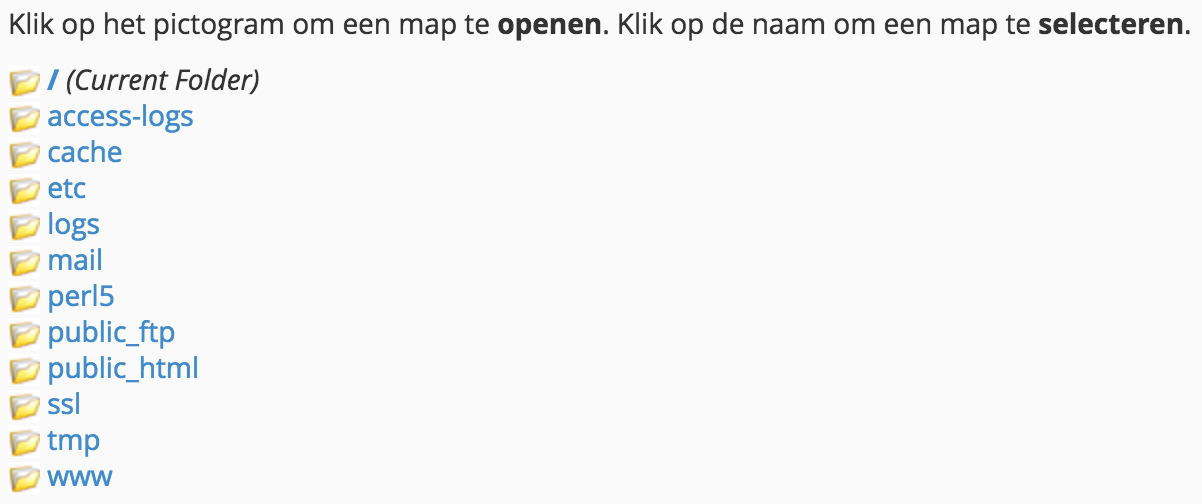 Step 4. Select 'Protect this directory with a password' to turn on Directory Privacy. Then enter a name for the folder and click Save.

Step 5. Under 'Create User', enter the desired username and password. Click 'Save'.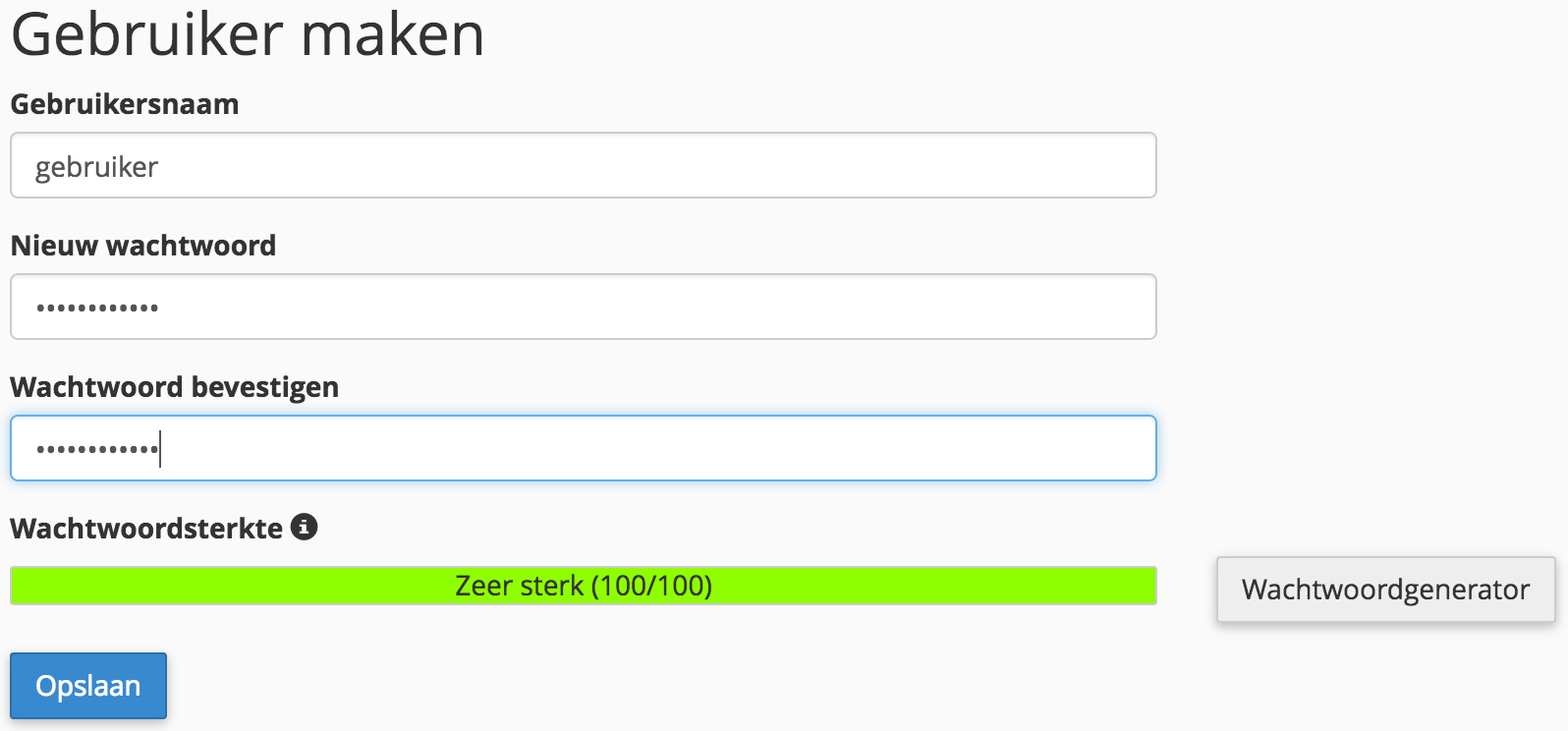 Step 6. To make sure the security is working, navigate to http://yourdomain.nl/secure_map. If everything is set correctly, you'll see the window below.

Disable directory privacy
If you do not want to use Directory privacy anymore, uncheck the box next to 'Protect this directory with a password' and click 'Save'. Directory Privacy has now been disabled.
Delete user
To delete a user, select it under 'Authorized Users' and click 'Delete User'.

This knowledgebase article was last updated on: 6 October 2017