How do I create a hosting account?
Creating a hosting account gives you the opportunity to create a website on your reseller package.
Important
A hosting package must be created before you can create a hosting account.
The domain name that you link to a hosting package must be registered and has to refer to the IP address of the server where your reseller package is located. If you do not know which IP address this is, please contact our helpdesk. We're happy to help you!
Steps
Step 1. Log in to WHM.
Step 2. In the left menu, under the 'Account Functions' category, click 'Create a New Account'.
Step 3. You will see the following key fields:
Domain. The domain name you associate with the hosting account.
Username. The username to log in to cPanel.
Password. The password to log in to cPanel.
Email. The owner's email address of the hosting account.
Choose a Package. The hosting package for the hosting account.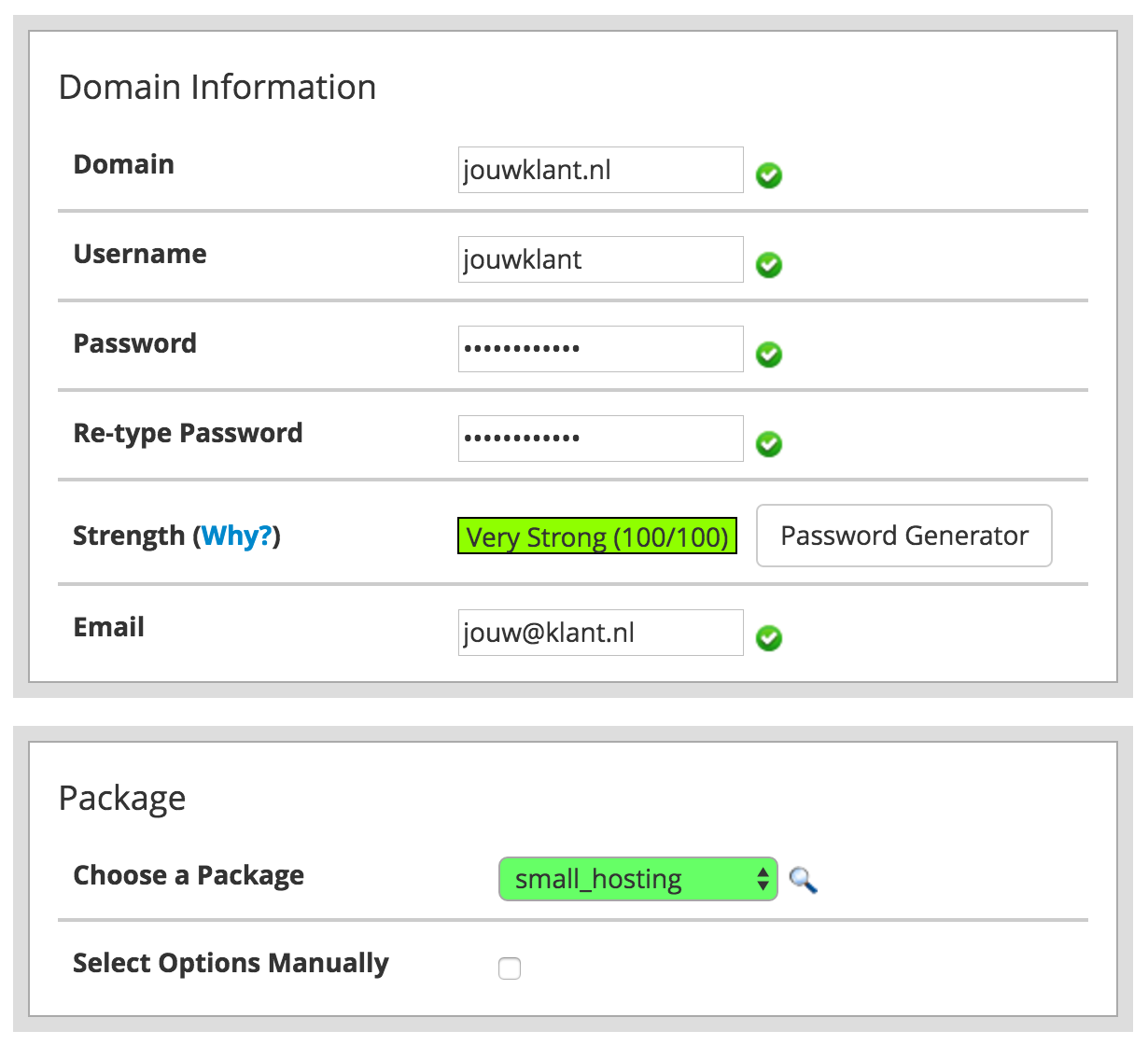 Step 4. Click 'Create' to create the hosting account.
This knowledgebase article was last updated on: 30 April 2018