Hoe up- of downgrade ik een hostingaccount?
Het kan zijn dat een van jouw klanten een groter of juist kleiner hostingpakket wilt. Dat regel je gemakkelijk via WHM door het hostingaccount van jouw klant te up- of downgraden.
Stappenplan
Stap 1. Log in op WHM.
Stap 2. Klik in het linker menu onder de categorie 'Account Information' op 'List Accounts'.
Stap 3. Klik links naast de betreffende domeinnaam op het plusteken. Als je veel hostingaccounts hebt, dan kan je bovenaan de pagina de zoekfunctie gebruiken.
Stap 4. Klik onder 'Actions' op 'Change Plan'.
Stap 5. Selecteer onder 'Available Packages' het gewenste pakket. Als je niet meer weet wat de specificaties van het geselecteerde pakket zijn, beweeg je de muis over het vergrootglas.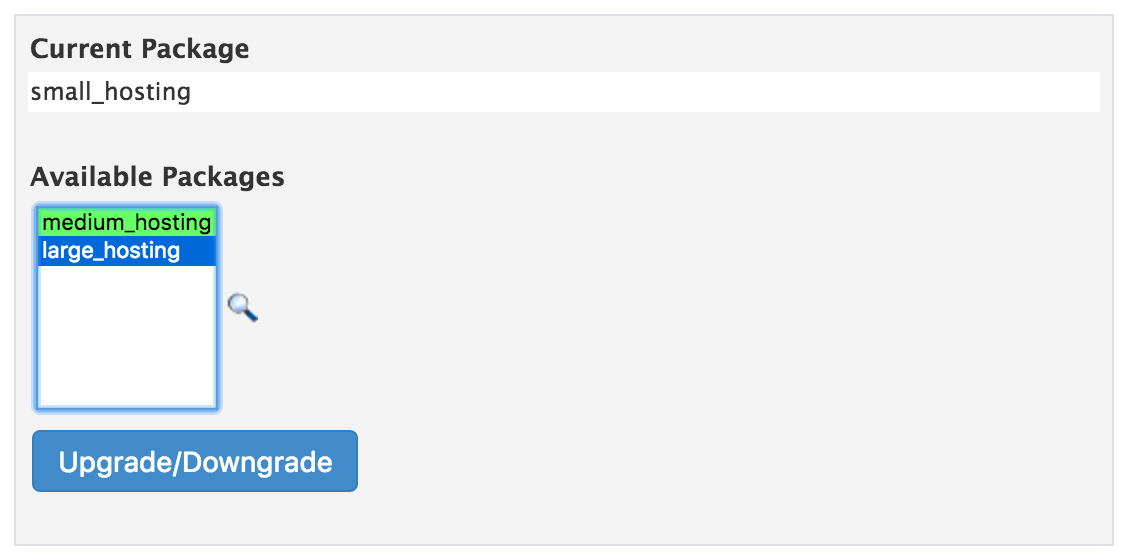 Stap 6. Klik op 'Upgrade/Downgrade' om het hostingaccount te wijzigen.
Dit kennisbank artikel is voor het laatst bijgewerkt op: 23 oktober 2017